Bassmaster Elite Series Pro
Cooper was just five years old when he first caught the bass bug, but the way he remembers that first catch, it might as well have been yesterday. He was with his parents and two brothers at a cabin they rented for the weekend on Paudash Lake in Ontario. He was high up on the dock, fishing on a bobber and worm when he saw a huge bass in two feet of super clear water bite his worm. But his bobber didn't go under. His brother Tanner started excitedly yelling at Cooper to set the hook – and the rest, as they say, is history.
Soon after the Gallant family's weekend on the lake, they moved to the shores of Lake Ontario in Bowmanville and Cooper spent his formative years surrounded by water, marshes and creeks full of salmon, trout, carp, catfish, pike and bass. Fishing was in his blood and he spent every second he could fishing anything and everything there was to catch.
Cooper had the passion and the B.A.S.S. Nation gave him the platform to grow it. He started fishing tournaments in junior high and won the B.A.S.S. Eastern Regional High School Championship on the St. Lawrence River with his tournament partner, Danny McGarry, their freshman year. They went on to compete in the National Championship and have remained tournament partners all these years later – winning tournaments together and fulfilling Cooper's childhood dreams of becoming a professional bass angler.
"I just love catching everything that swims. Anything that pulls, I'll fish for it."
Advice for Aspiring Pro Anglers
My biggest advice to any kid who wants to compete and get into the tournament game is to fish as much as you can, with as many people as you can – and join the B.A.S.S. Nation. That's where it all started for me and I truly believe I wouldn't be where I am today if I didn't join the B.A.S.S. Nation as a kid. It gave me the opportunity to head to the states and fish different bodies of water with a lot of different people. But, still, the number one thing is fish as much as you can – nothing else beats time on the water.
Keys to Success on the Water
There are two important things to being a successful tournament angler. First, you need to have a good mindset. Don't let the lows get you too low or the highs get you too high and have a positive attitude all the way through. If you have a bad attitude and you mind isn't in the game, you're not going to catch fish. The second is to fish your strengths and try to do things on your own. It's harder to do things on your own but if you learn from your own mistakes, it will make you a better angler in the long run.
Why He Partnered with Outkast Tackle
The biggest thing for me is being able to work with great people and the people at Outkast are awesome – and their products are awesome. The quality and attention to detail Outkast Tackle puts into its products is incredible and they really think things through. Most importantly, they listen. I like to be involved and have a relationship with my sponsors and its incredible to be involved in bait design; to be able to call them up with new ideas and work together to create awesome jigs that I want to use.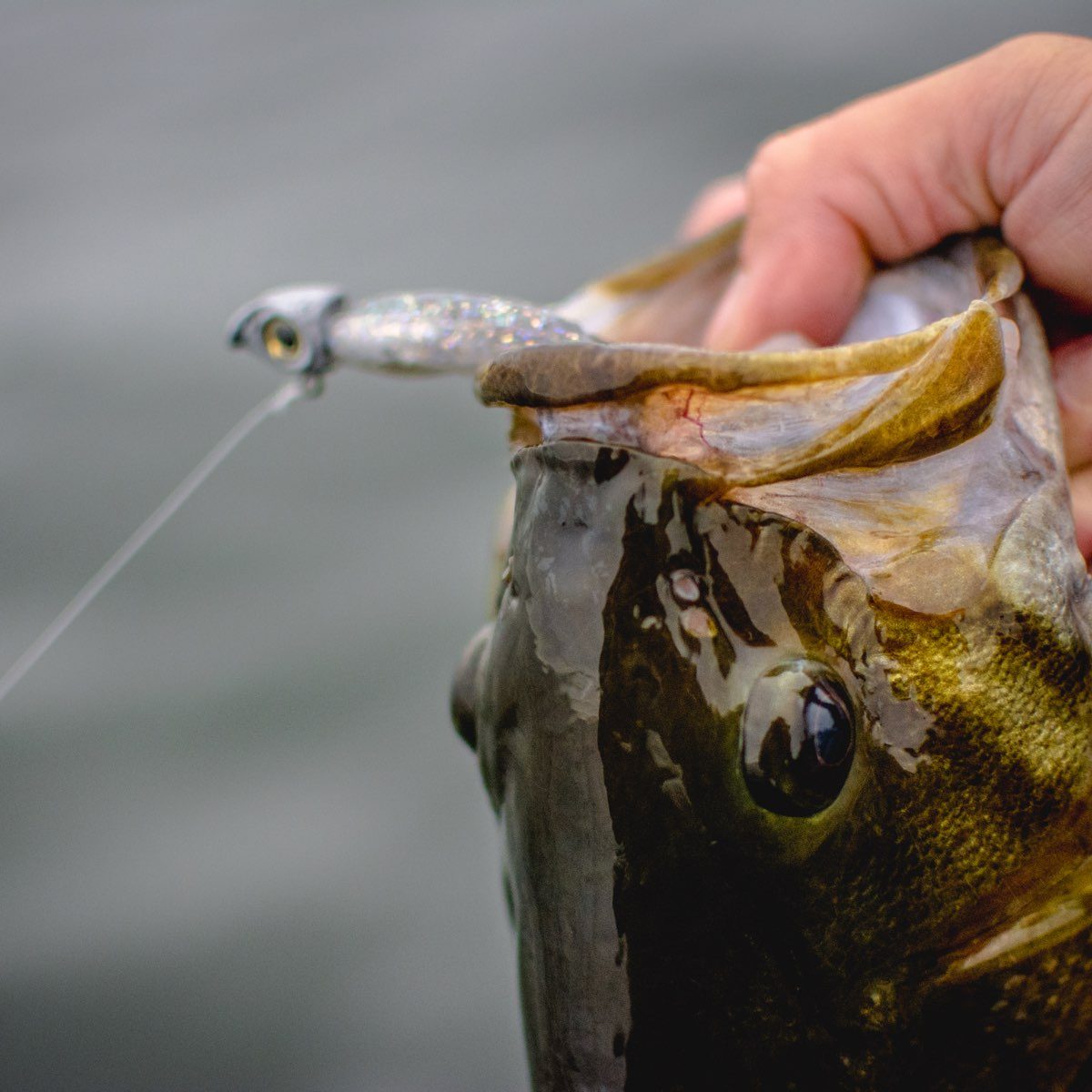 Favorite Smallmouth Jig: Goldeneye Swimbait Jig Head
This jig head is perfect through the rocks – super strong with a great hook with a thin wire. The 3D eyes get overlooked a lot, but Cooper thinks they make a huge difference. When the smallmouth look at it and key in on those eyes, they get you more bites at the end of the day.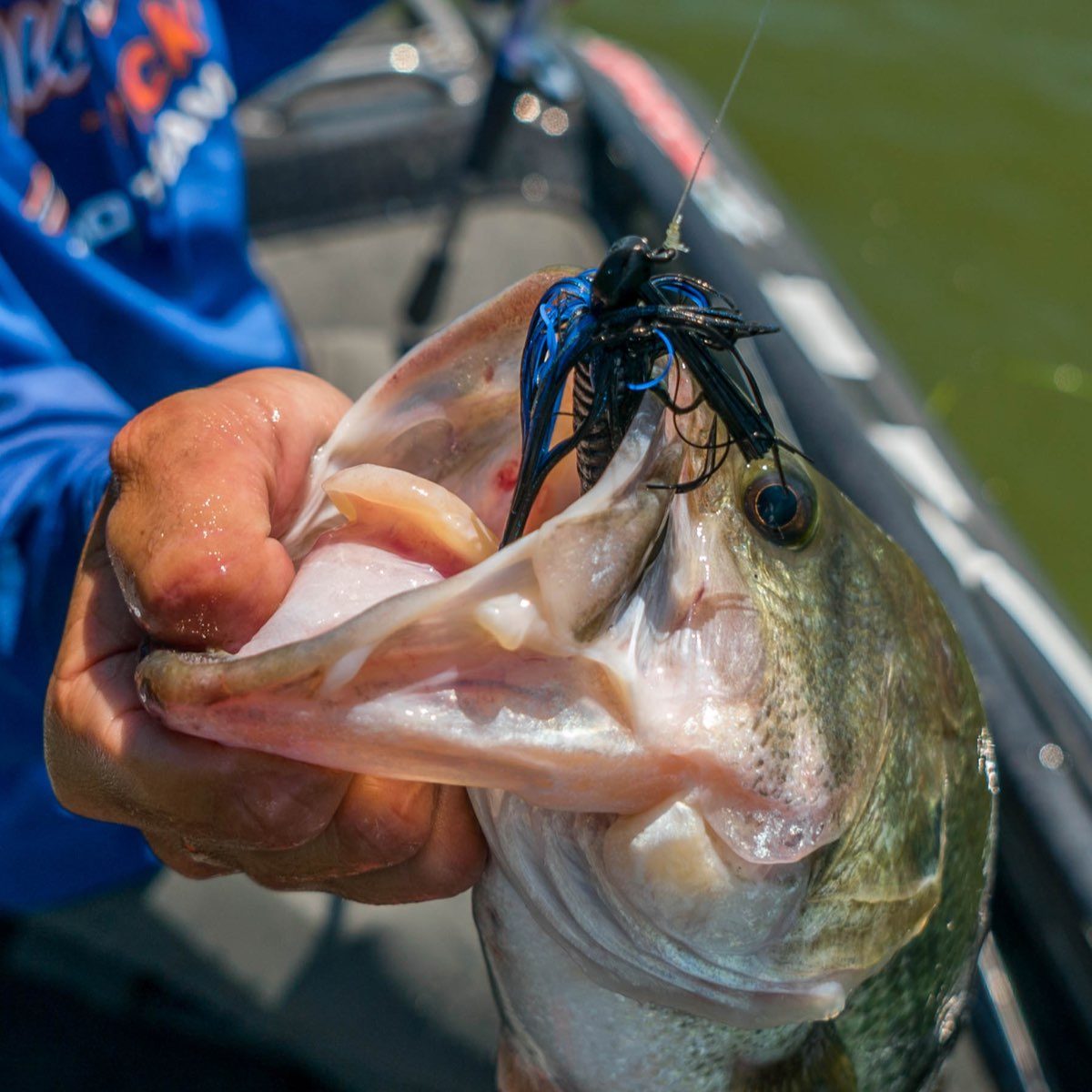 Favorite Largemouth Jig: Cage Feider Tungsten Flipping Jig
You can feel a lot more with this tungsten jig. It has a good weedguard, stout hook a great skirt with fine strands that allow it to pulsate and get a little more movement. It's a super nice, compact, versatile jig. Swim it, skip docks with it, deep weed, wood – put the Cage Feider wherever you want it.